Managing pests and weeds in Cape York
Story by Vicki Wundersitz
Community partnerships are the key to great results
 
Cape York NRM's Regional Natural Resource Management Investment Program 2013–2018 facilitated the strategic management of pests and weeds to reduce their impacts on Cape York environments and livelihoods.
This important work would not have been possible without strong community partnerships.
The Queensland Government funded project helped control targeted species and worked with 27 partners over the five - year program. Success stories included an almost total eradication of rubber vine, a reduction in the number of feral pigs digging up marine turtle nests in west Cape York and the removal of significant numbers of feral pigs from high value wetland areas and adjacent coastal environments on West Cape York. 
Cape York NRM Operations Manager Peta-Marie Standley said working community partnerships were key to the program's success.
'Collaboration with local Indigenous and nonIndigenous land managers has been instrumental in pest and weed control in often remote local areas,' she said.
'Land holders know their country and are best placed to undertake localised control. This not only reduces costs it increases knowledge, skills and capacity of land managers to identify and undertake control and early intervention. 
'Local partnerships really make the difference when it comes to protecting the natural values of the region — now and into the future.'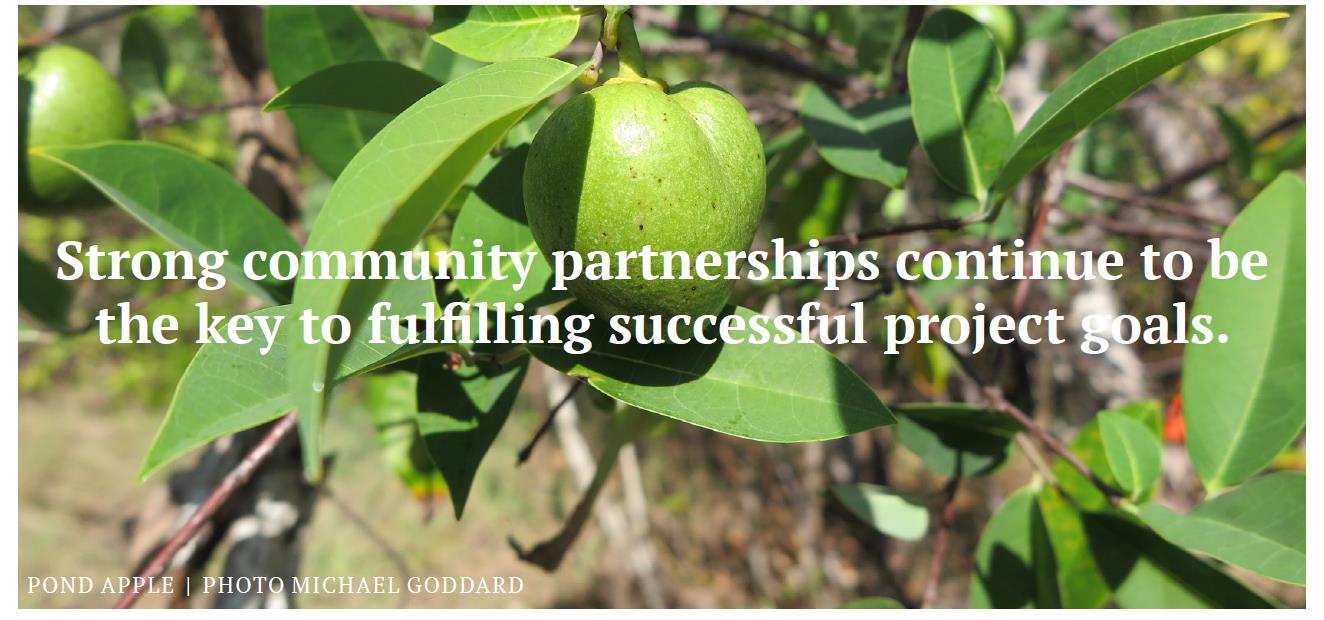 The below table illustrates the Cape York communities that have worked together to help control targeted species.