Soils and Weeds Solutions Field Day
Cape York NRM hosted a Soils and Weed Solutions Field Day in Cooktown on 29 February.
The hands-on event, aimed at growers and graziers, explored the latest thinking on sustainable solutions to the ongoing challenge of weed and soil management.
The event brought together members of two Cape York agriculture and grazing networks—the Endeavour and Normanby Mixed Farming and Grazing communities.
The groups are made up of local producers and graziers who meet on a regular basis to share knowledge, socialise, support each other, and participate in professional development opportunities.
A producer needs-analysis was completed for the Endeavour peer to peer group earlier this year.
Trevor Meldrum—group facilitator and local farmer, said the Field Day was developed in response to farmers' needs.
The groups are an initiative of Cape York NRM's Enhanced Extension Coordination Project.
Project Coordinator, Oliver McConnachie, said the groups and the event supported better economic, social and environmental outcomes for Cape York farmers.
'Bringing producers and graziers together provides a great opportunity for them to hear about new or improved practices from one of their own.
'People learn best from each other, so this project is all about making that happen and bringing in experts to share their knowledge with the group, to spark even more learning and discussion. There are so many innovative thinkers here on our door-step, and their home solutions are gold for other producers.
'People want to hear about local solutions that work!'
'This Field Day gave the two groups a chance to spend time together and hear from some of the best in the business, including soil health expert David Hall, and AutoWeed engineer Alex Olsen.'
Alex has developed an innovative solution to weed management.
David, an agronomist and soil health expert who has worked in agriculture for 30 years, said his work was all about working closely with farmers to develop localised solutions.
'I work closely with farmers and growers to develop Soil and Nutrient Management Plans to help them achieve better results, and am working on practical and meaningful soil health tests so they have a clear source of information about the state of their soils,' he explained.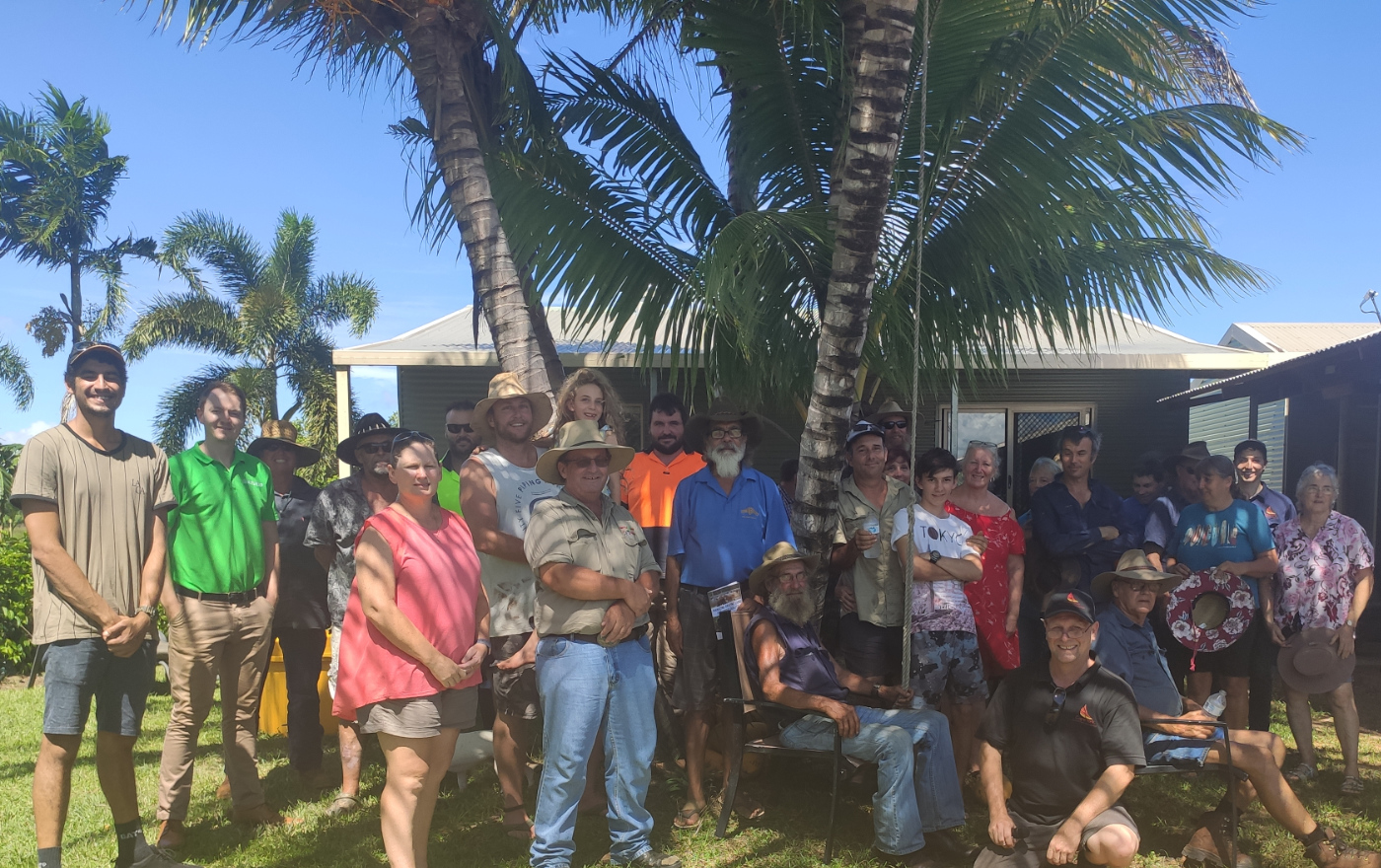 'At the field day we discussed soil and plant nutrition, soil and plant nutrient deficiencies, how to improve soil health, soil biology and plant disease tolerances, and fertigation—a process where organic fertilisers are added to irrigation water so you get more bang for your buck every time you give your plants a drink.'
Alex Olsen holds a doctorate in Engineering from JCU where he developed deep learning algorithms to detect weeds using image shape, colour and texture.
In 2019, at the completion of the PhD, he had developed a prototype robotic spot-sprayer that was demonstrated to achieve a significant reduction in herbicide usage on Queensland cattle stations.
This research led to the start-up agricultural technology company AutoWeed, which is now developing this technology to be robust, user- friendly and retro-fitted onto existing spray booms for application in both crop and pasture.
Alex and the AutoWeed team recently demonstrated their prototype ATV spot-spraying system on Sowthistle at the 'WeedSmart Week' in Emerald in 2019.
They are also working with the Malanda Beef Group aiming their new technology at Navua Sedge in pasture paddocks on the Atherton Tablelands.
'AutoWeed's deep learning technology detects individual weeds within crop or pasture and allows precise per-plant control of weeds,' Alex explained.
This initiative is funded by the Queensland Government Reef Water Quality Program and delivered by the Department of Agriculture and Fisheries with partner organisations Cape York NRM and Terrain NRM, and Cape York Weeds and Feral Animals Inc.