National Indigenous Fire Workshop 2018
Story by Peta-Marie Standley
Understanding the cultural responsibility of looking after Country
 
The 2018 National Indigenous Fire Workshop was held on 12 - 15 July at Bundanon in Yuin Country on the New South Wales south coast, and was attended by over 380 people. The event was convened by the Firesticks Alliance and mentored by Mulong, supported by Cape York NRM and hosted by the Mudjingaalbaraga Firesticks Team and Bundanon Trust—a property left in trust by famous Australian artist Arthur Boyd.
Indigenous fire practitioners from all over Australia shared knowledge about 'cultural burning'— a recently revived customary method of caring for Country. Participants came from as far north as Napranum (in Cape York in Far North Queensland) to Truwana in Tasmania, and from as far west as the APY Lands in Central Australia. The last day of the Workshop, the 'Cultural Fire Day', was open to the public.
 
Workshop participants learned first-hand how to read Country, animals, trees, seasons, and to understand the cultural responsibility of looking after Country. The 2018 Workshop masterclasses were delivered through practical demonstrations which focused on:

• Monitoring techniques and indicators.
• Ethnobotany—the scientific study of the traditional knowledge and customs of a people concerning plants and their medical, religious, and other uses.
• Understanding invasive native plants.
• Traditional dancing and weaving.
• Sharing of local knowledge.
• Cultural burning of gum and sand Country.
• Reflecting and planning for rebuilding cultural fire practice.

Feedback from participants was overwhelmingly positive, with over 90 percent of respondents reflecting that the Workshop helped them connect to Country and community and increased their knowledge of Indigenous fire management practices. Over 60 percent of participants said they are likely to change their fire management practices because of the Workshop, with another 30 percent are unsure of their ability to influence current practices but still very supportive of the rebuilding of cultural fire management.
During the workshop and over the fourteen days that followed, 150 hectares of surrounding Yuin Country was treated with cultural fire. That is amazing when you consider there were only four community members walking alongside the fire following the Workshop. No fire trucks or fire suppression resources were required to assist. Host Noel Webster said that walking alongside the fire was empowering, seeing light filtered through an unharmed canopy to open space to create a germination process for native ground covers, thick blankets of leaf litter no longer suppressing the Earth or dominating landscape.
A number of Aboriginal sites were unveiled as a result of the cultural burn including 16 previously unknown sites including grinding grooves, shelters, rock art, open sites, and marker trees and travel corridors exposed by opening up Country.
The National Indigenous Fire Workshop was made possible with the support of many and involved countless months of planning.
The Workshop was sponsored by the NSW Government's Bushfire Risk Management Research Hub, Saving our Species Program, South East Local Land Services and NSW Rural Fire Service; Federation of Victorian Traditional Owner Corporations; and NSW Rural Fire Service Association. Special thanks go to University of Technology Sydney, The Importance of Campfires, Indigenous Community Volunteers Australia, the Murumbung Rangers, Mountain Cattleman's Association, and ACT Parks and Conservation Service.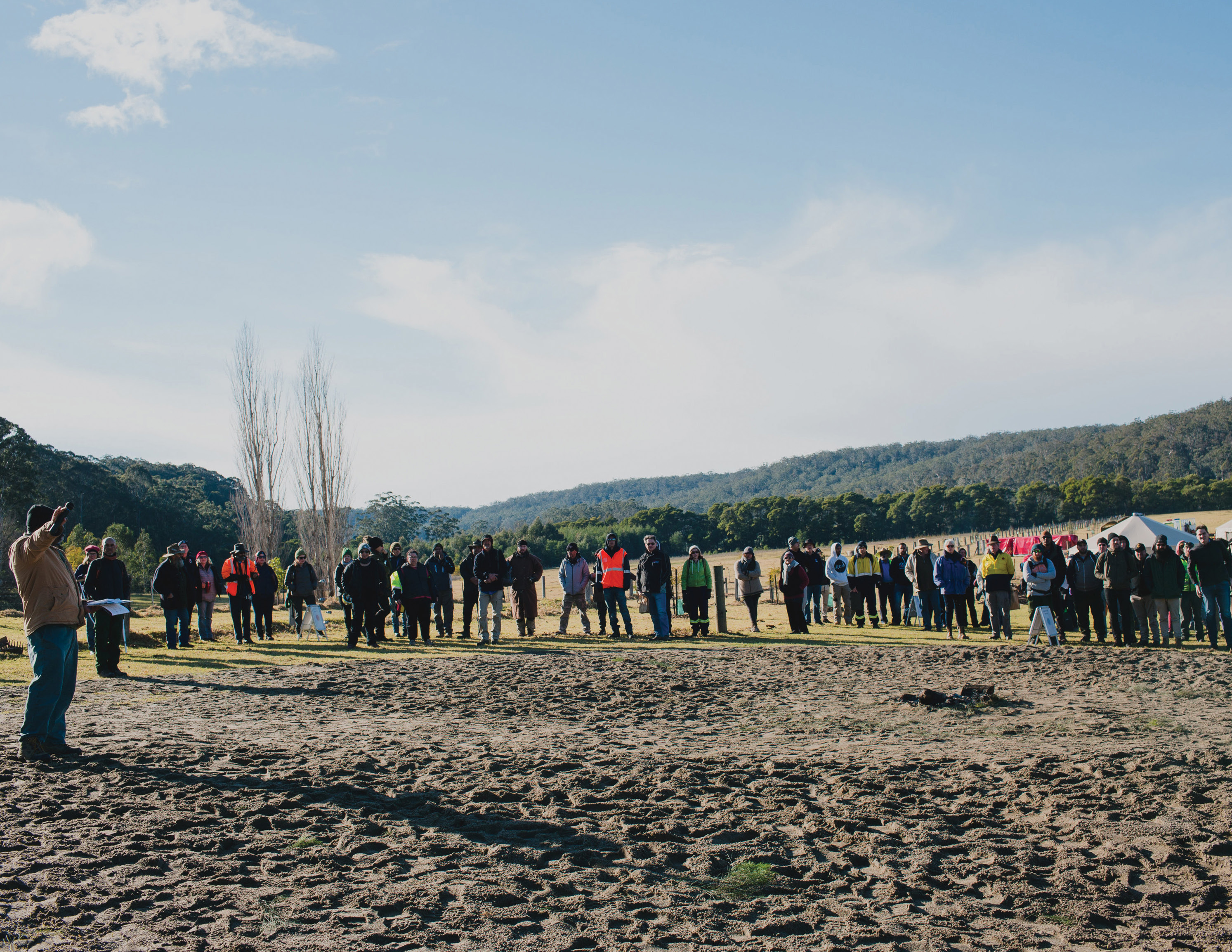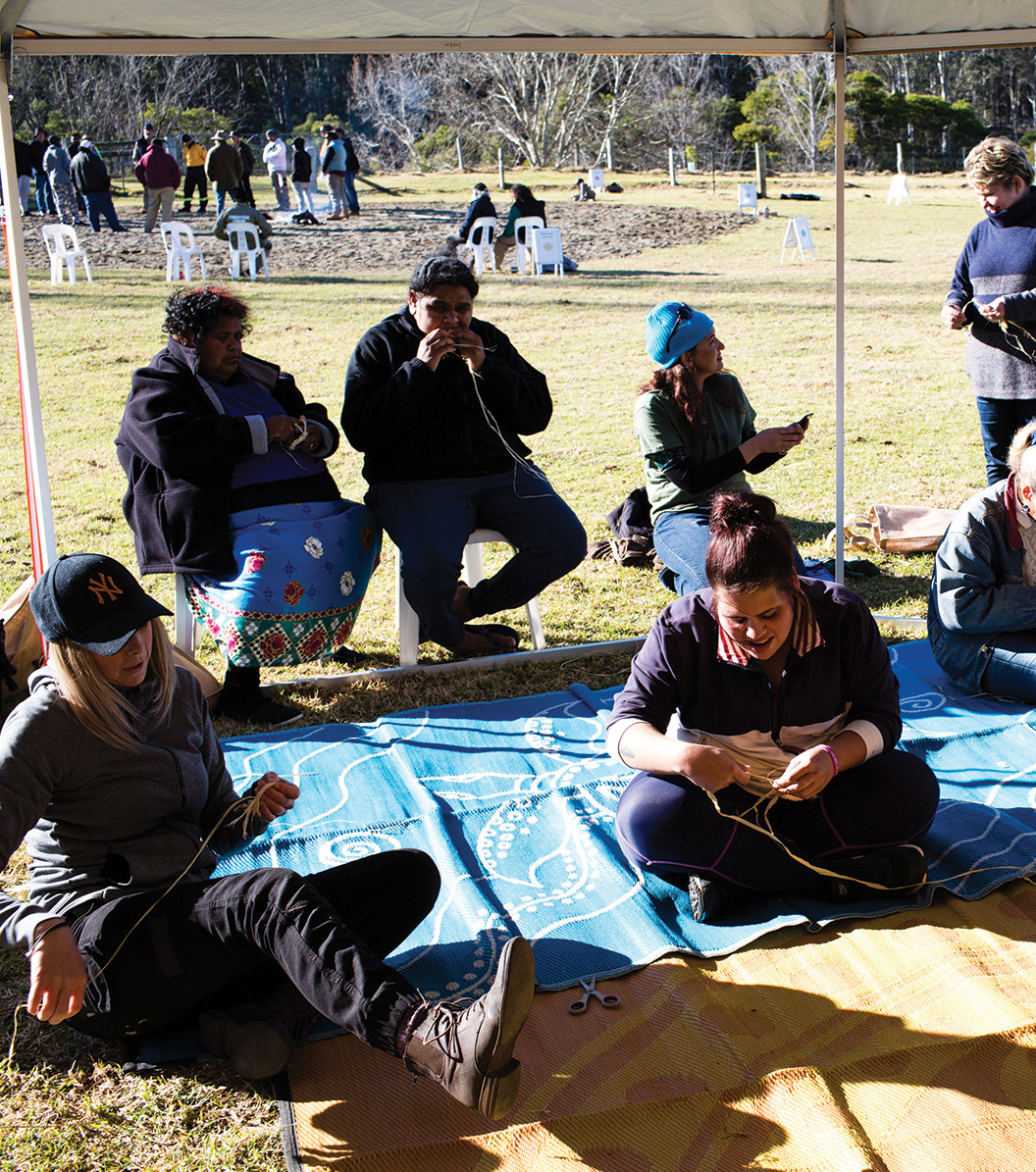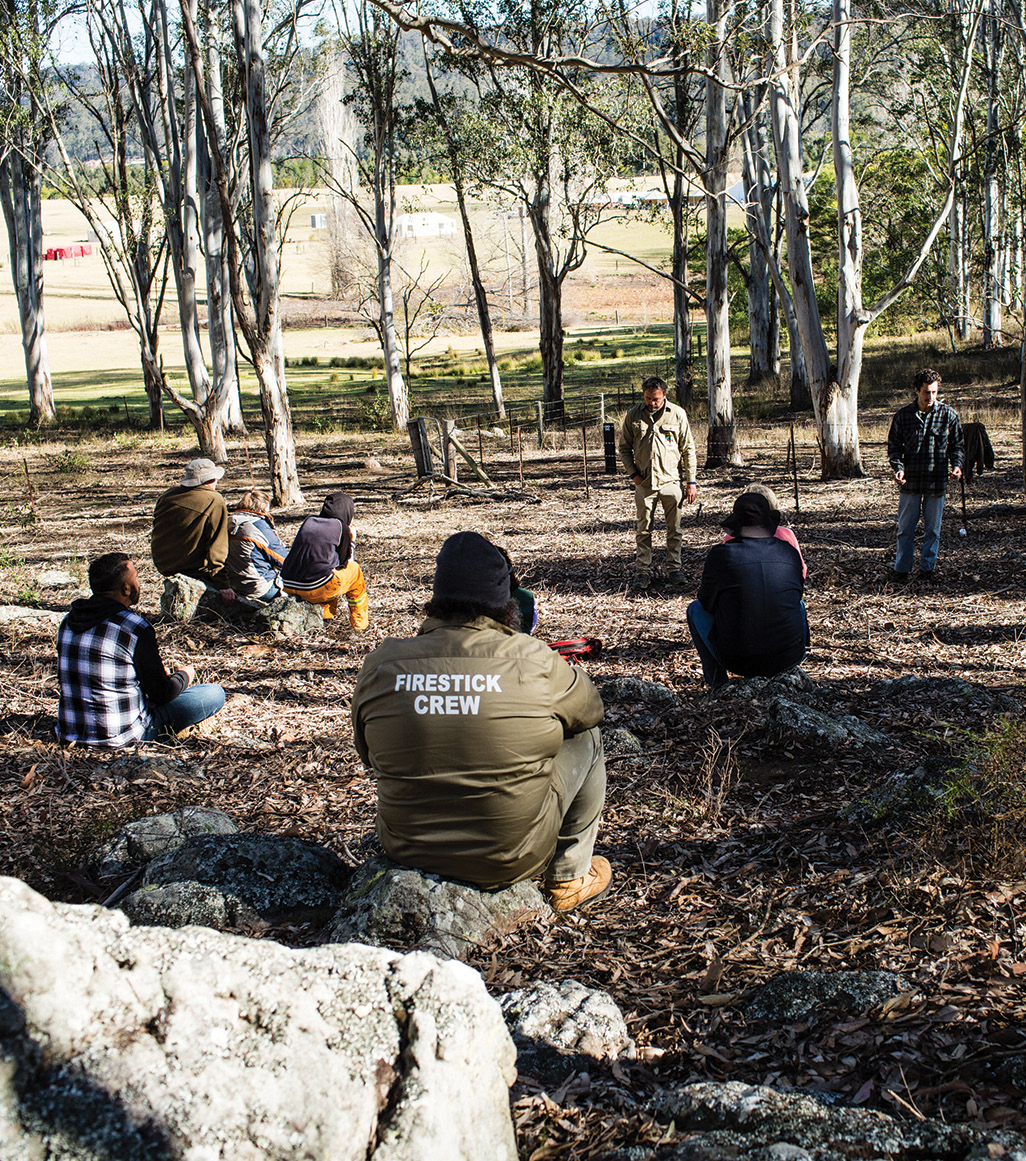 PHOTOS THIS ARTICLE | SARAH PULLING OF BEAR HUNT PHOTOGRAPHY WWW.BEARHUNTPHOTOGRAPHY.COM