Plant Identification Short Course
06 Feb 2023 - 09 Feb 2023
Join Cape York NRM for a three-day FREE course to learn how to examine and identify local plants.
Day One
Introduction and course overview
Introduction to plant morphology and terminology
Visit to native vegetation for hands-on review of course content
Practice identifying specimens using the Australian Tropical Rainforest Plants Identification System (the "Rainforest key")
Day Two
Revision of yesterday's material
Continue to develop knowledge of the Rainforest Key
Demonstrate how to prepare and write-up plant specimens for pressing
Visit native vegetation, collect specimens for identification
Day Three (optional)
Review important rainforest plant families of the Cooktown area
In the field, discuss methods for identification of eucalypts and wattles, introduce the "Lucid Keys" to these groups
Open book test
This project is supported by Cape York NRM, through funding from the Australian Government's National Landcare Program.
Event updates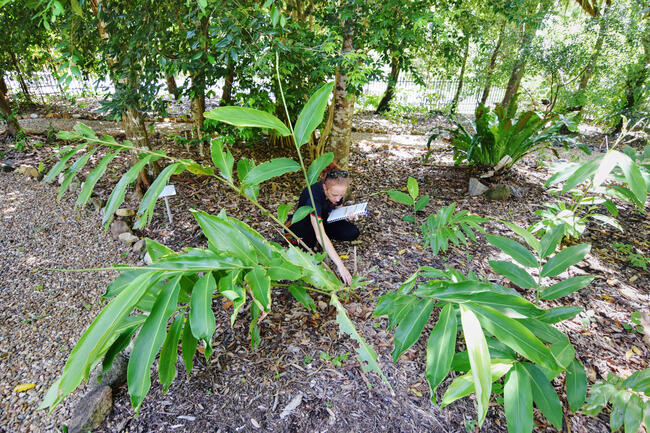 27 Feb 2023
From plant structure and correct terminology to learning about the features of leaves, bark, fruit and flowers; a three-day plant identification course hosted by Cape York NRM provided new insights into the flora on Cape York Peninsula.
Read More
Coming soon
Soon you will be able to view photos, videos and interactive media relating to projects and events. Check back soon for more information.