2021 Cape York Fire Forum
07 Dec 2021 - 08 Dec 2021
Cairns Colonial Club Resort 18-26 Cannon Street, Manunda, QLD, 4870
The 2021 Cape York Fire Forum brings together fire practitioners from across Cape York.
Land managers from all industries including indigenous rangers, pastoralists, and conservation estates, are invited to share their stories and discuss fire management.The theme for this year's forum is 'Tools for Fire Management' with a focus on practical applications of various fire management tools, including monitoring, detection, planning, risk management and data recording.
The forum will include a combination of presentations as well as smaller breakout sessions focussing on skills development.
Presentations are invited from ranger groups and land managers from across the Cape to provide updates on their fire management activities. Presentation topics will include use of fire predictive models, gamba grass and fire, insurance for fire practitioners and more to be confirmed.
Break out sessions will include NAFI skills, accessing high resolution satellite images for fire scar detection and finescale fire scar mapping, using the online Savanna Burning Abatement Tool (SavBAT), setting up georeferenced field maps using freely available apps and software, fire record keeping, property planning and more.
These skills sessions will be hands on so please bring your laptops, tablets and mobile phones.
Parts of the forum may be live streamed if there is enough interest. So even if you don't think you can make it to Cairns, please still register and indicate your preference for online attendance.
Financial support for accomodation and travel is available to Cape York land managers. Please indicate on your registration and we will be in touch.
This event is supported by the Australian Government's Reef Trust, The Nature Conservancy and Cape York Natural Resource Management.

For any queries please contact Alex Debono, Cape York NRM Fire Coordinator on 0419 148 426 or alex.debono@capeyorknrm.com.au
For enquiries about accomodation and transport please contact Vicki Wundersitz Business Projects Leader on 0427 649 336 or vwundersitz@capeyorknrm.com.au
Event updates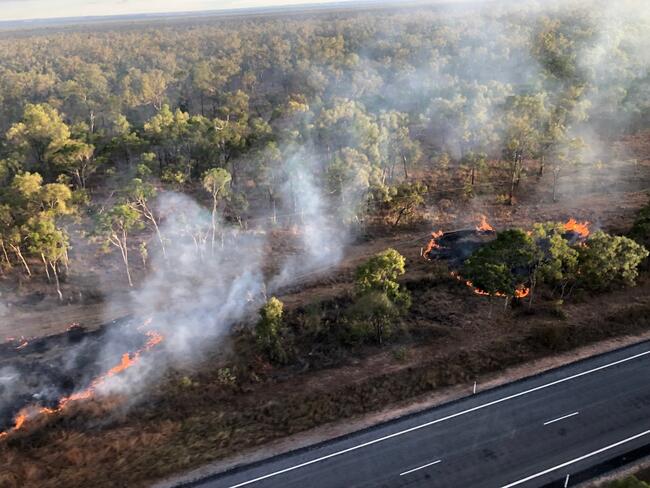 18 Jan 2022
More investment in aerial incendiary fire management, greater communication and collaboration between landholder groups and neighbours, and more information about opportunities in the Carbon industry were among some of the key call-outs from the 2021 Fire Forum held in Cairns in December.
Read More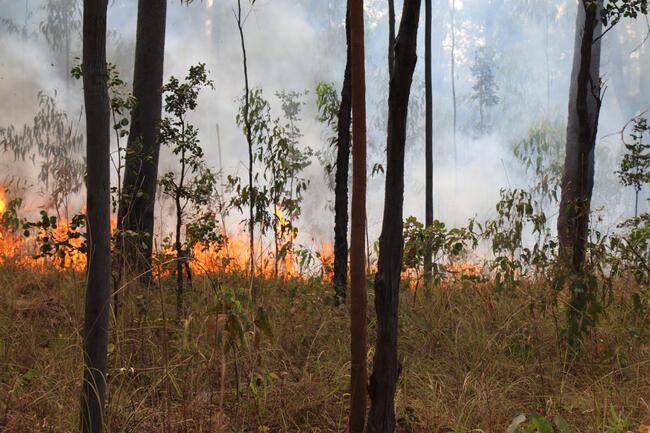 07 Dec 2021
Fire management experts focus on Cape York A who's who of Far North fire management experts are in Cairns today and tomorrow to present the latest information, techniques and hands-on workshops at the 2021 Cape York Fire Forum.
Read More
Coming soon
Soon you will be able to view photos, videos and interactive media relating to projects and events. Check back soon for more information.