Tobacco weed
Weed Habitat 
Native to the West Indies and tropical America, this plant prefers fertile soils and moderate to high rainfall (1,400 mm/year). Invades rainforest edges, and smothers healthy, thick pastures.
The detachable fin white hairs on the seed may cause skin irritation.
Description 
Slender, fast growing herb, 30-150 cm, with an erect stem and fibrous root system.
Oblong or oval-shaped leaves (10-20 cm long and 2-5 cm wide) mostly towards the base of the plant, upper surface rough with fine hairs, undersurface densely-haired and resinous, leaf stalks are winged.
Seedlings grow as a rosette of leaves.
Small (about 4 mm long), white flowers (rarely, pink) in clusters at the tips of the stems and branches.
Many dry fruits each with 3 mm long brown to grayish-black seeds, with 5 fine, straight, white, bristle-like hairs.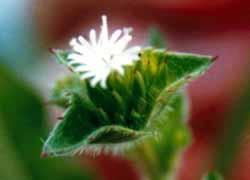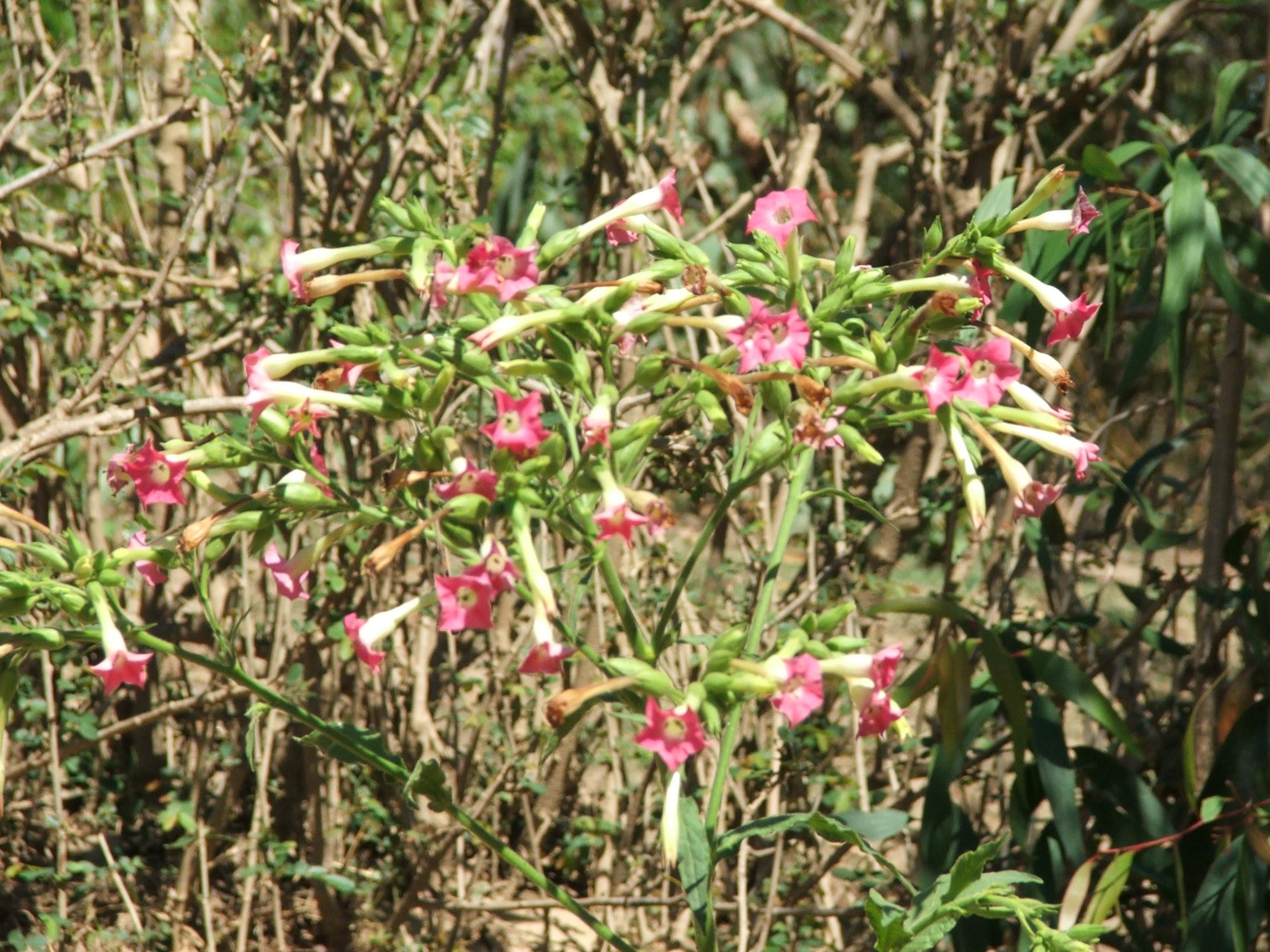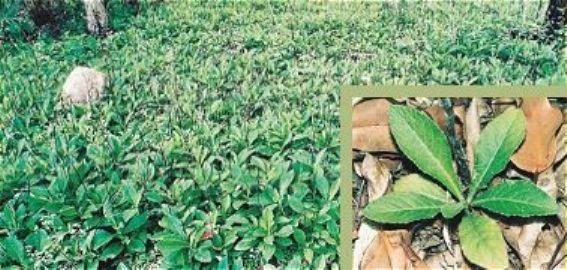 Plant Type
Leaf Arrangement
Other weed identifiers
Plant Life Cycle
Weed Declaration
This species is declared Restricted Matter under the Biosecurity Act 2014 for further information on declaration refer to your Local Government or the Department of Agriculture and Fisheries.
Weed Spread