Red Convolulus
Weed Habitat 
Aggressive invader of disturbed native habitats, often smothering low vegetation.
Description 
A twining, smooth to hairy annual vine.
Leaves variable in shape, usually ovate with pointed tip and heart-shaped base, commonly deeply 3-lobed.
Scarlet flowers bell-shaped, 2.5-4.5 cm long, 5-lobed.
Fruit is a round capsule to 8 mm diameter.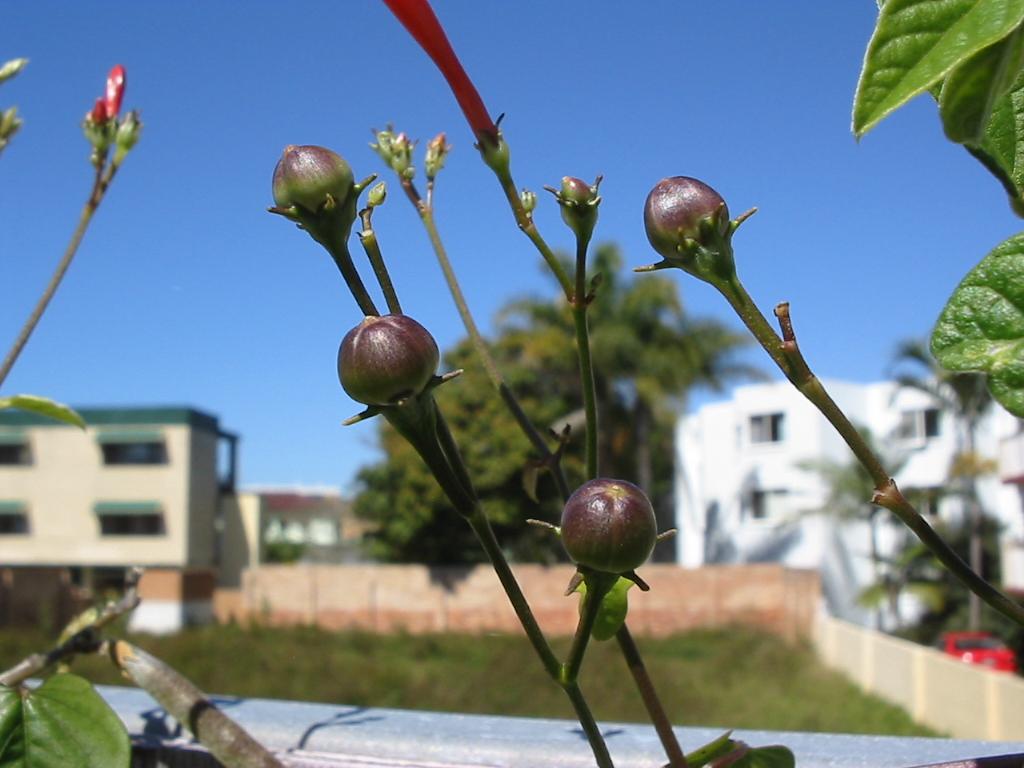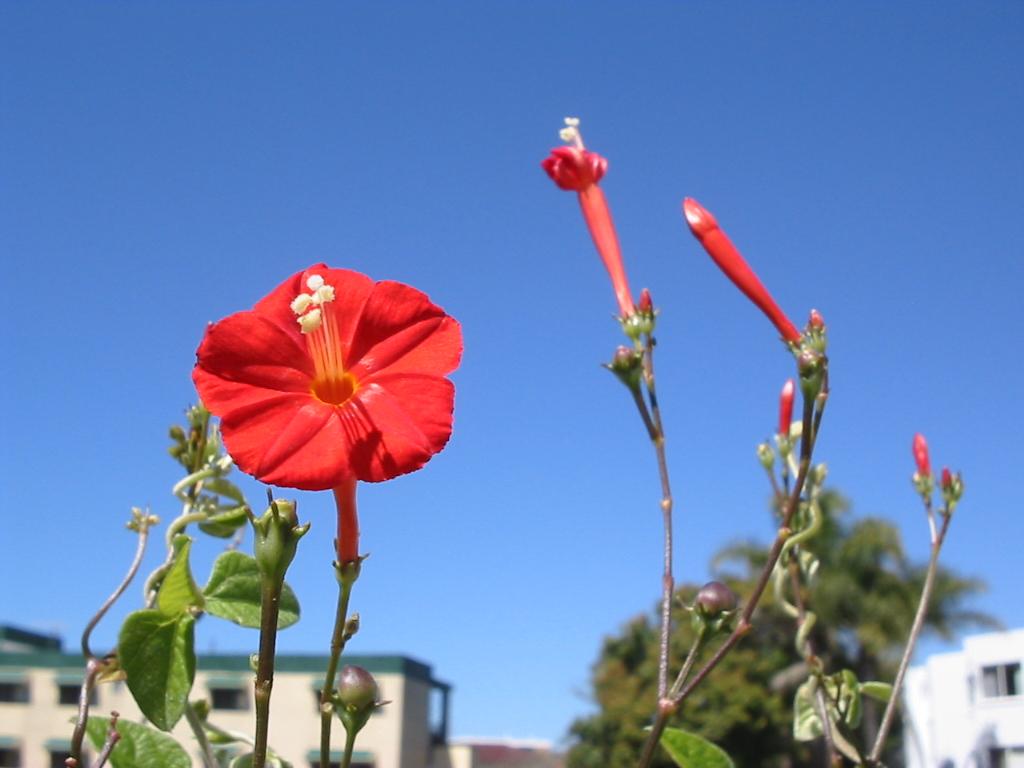 Plant Type
Leaf Arrangement
Other weed identifiers
Plant Life Cycle
Weed Declaration
Currently not declared however under the Biosecurity Act 2014 you still have an obligation to prevent or minimise a biosecurity risk posed by a pest.
Weed Spread