Triodia microstachya
R.Br.
This species is widespread across northern Australia. A robust hummock forming perennial with hummocks up to 1 m high and 2 m wide, and flowering stems up to 2.5 m tall (Figs. 1a & b). Triodia species are often called spinifex or porcupine grasses in reference to their sharply pointed often needle like leaves. The common name spinifex should not be confused with the genus Spinifex which refers to a coastal grass found on sand dunes throughout Australia. Many species of Triodia including Triodia microstachyaare usually resinous and sticky to touch. The basic flowering units or spikelets are arranged in panicles, i.e. on branches arising along a main inflorescence stem which often branch again (Fig. 2). The spikelets (the basic flowering unit) in this species are relatively small, 3-6 mm long to 1-2 mm wide (Fig. 3). The florets (modified flowers) and seed usually disperse above the glumes with the glumes remaining as two bracts on old inflorescences.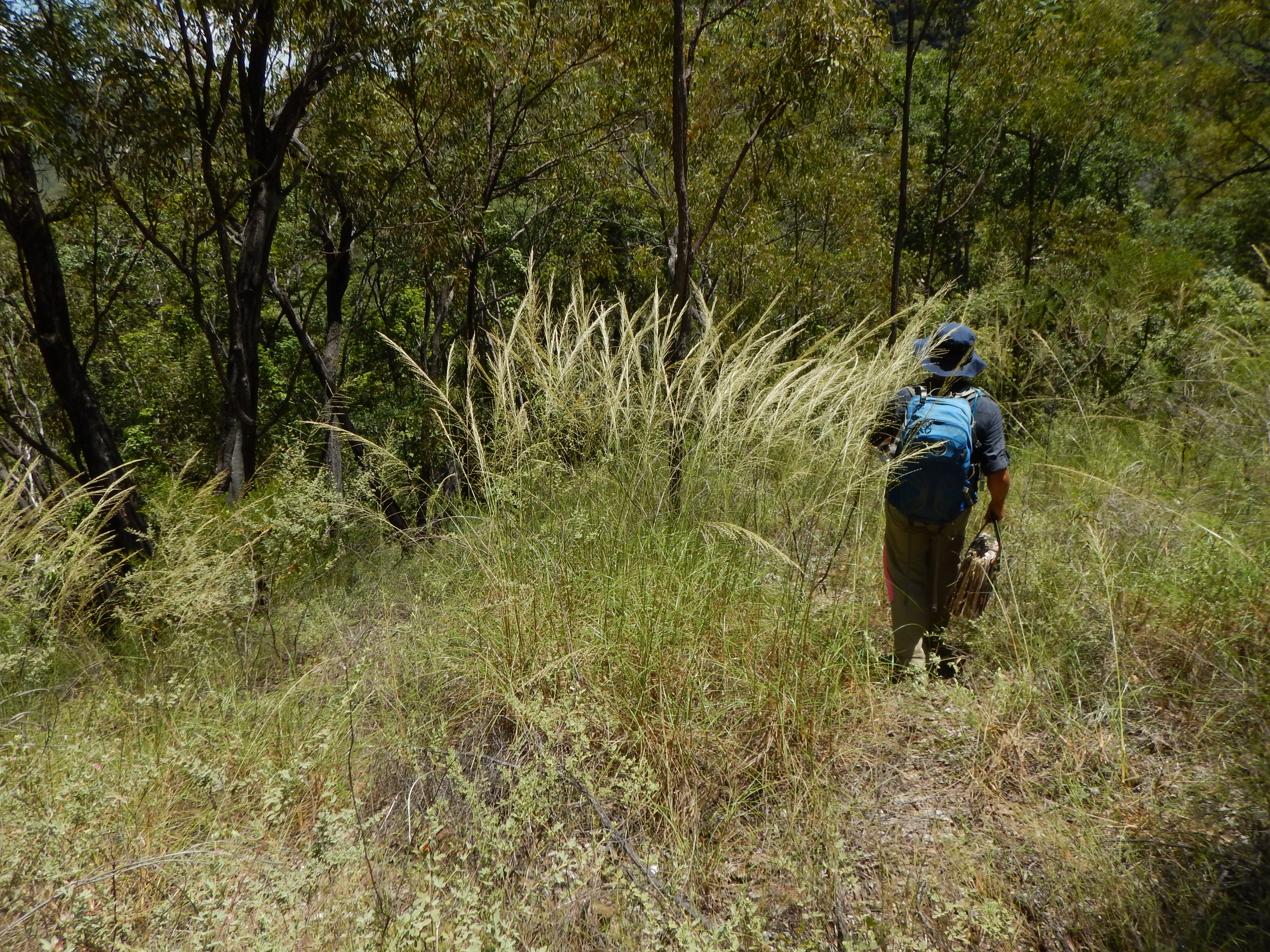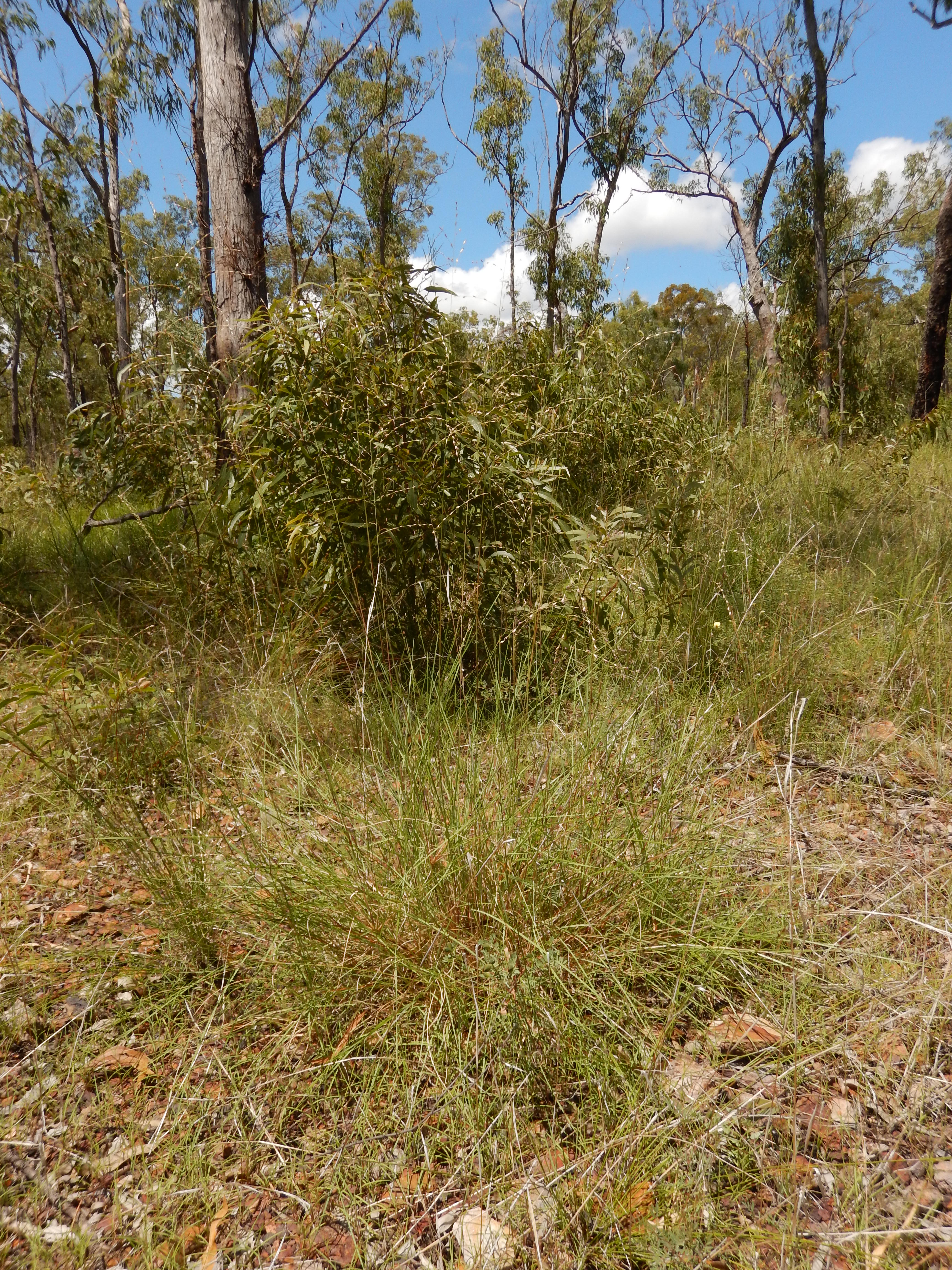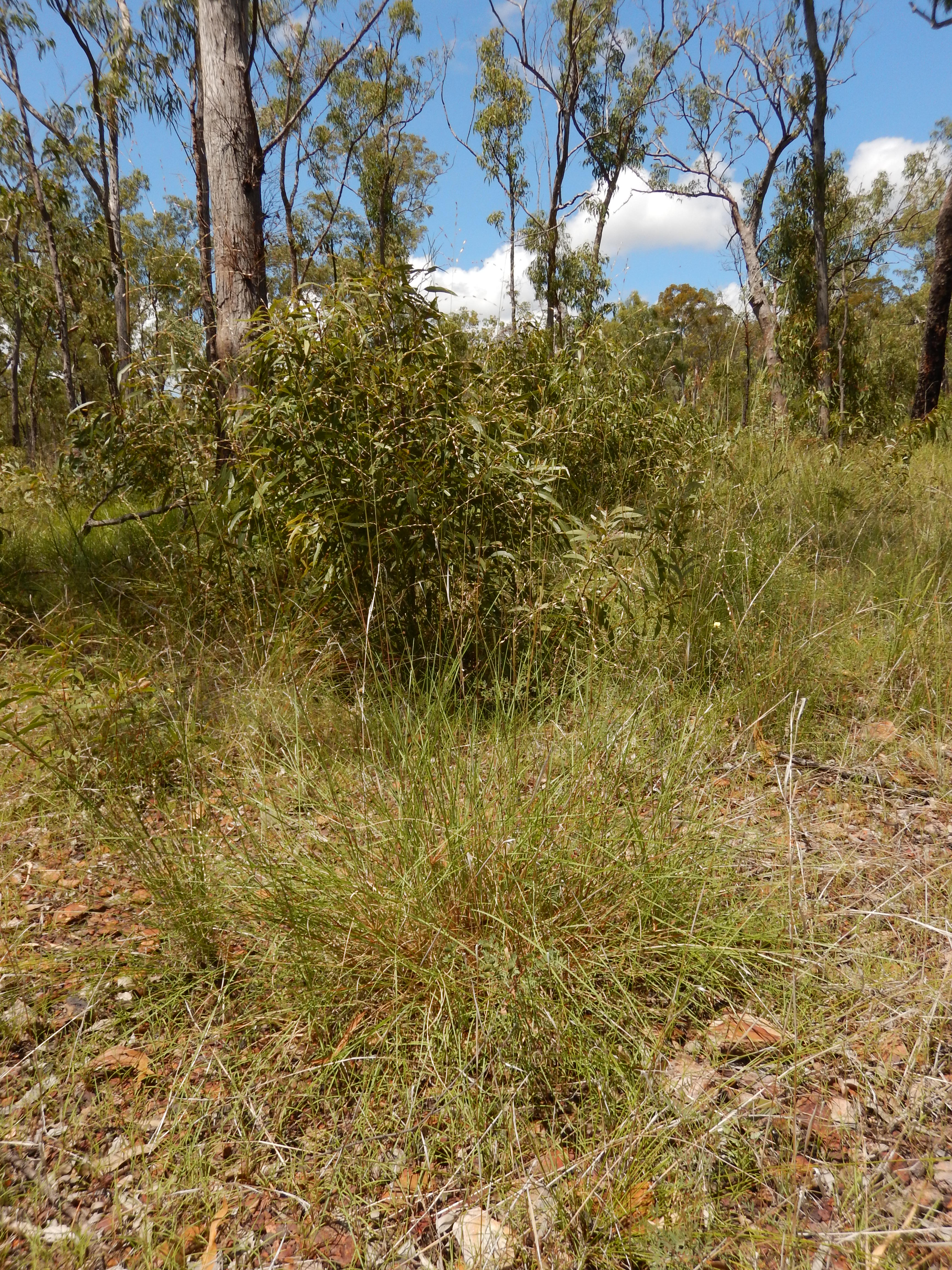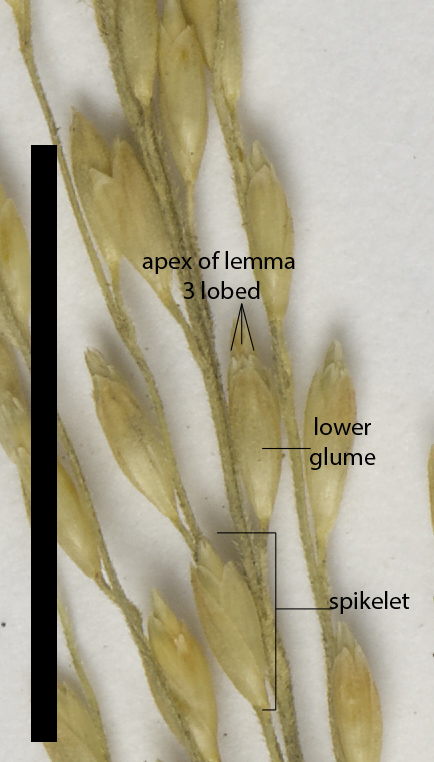 Botanical Description
A perennial hummock forming grass with hummocks up to 1 m high and 2 m wide. In older individuals the centre of the hummock can die back creating a ring, with rings recorded up to 5 m in diameter for this species. Plants are stoloniferous, spreading by prop roots forming along the culm (stem). The culms are often strongly branched from the lower nodes. The leaves, culms, and spikelets are usually aromatic and highly resinous, although this is not always the case. The leaves are mostly hairless with very narrow leaf blades, the blades often curled or recurved, folded or flat, up to 60 cm long and 0.5-1.3 (-4.5) mm wide. The flowering stems are very tall and held well above the leaves, 1-2.5 m high, with the spikelets arranged in large panicles, 18-74 cm long, with branches up to 15 cm in length. Spikelets are 3-6 mm long and 1-2 mm wide and partially enclose 1-7 florets (the basic flowering unit). The apex of the lemma of the basal floret is 3 lobed (Fig. 4), with each of the lobes more or less equal, 0.2-0.5 mm long.
Diagnostic Features
Triodia microstachyais a very widespread and variable species. The genus Triodia is often readily recognised when sterile by its clumping habit and needle like leaves. However, identifying individuals to species can be challenging especially without access to the microscopic characters of the spikelets. This species is very common in Cape York Peninsula especially on sandstone plateaus and on coastal dunes. It is distinguished from most other species in the area by the small spikelets and the minutely 3-lobed lemma which can appear entire (or un-lobed) to the naked eye (Fig. 4). In the region it may be confused with Triodia stenostachya. Triodia stenostachyacan be distinguished by the median lobe of the lowest lemma in the spikelet, which is longer than the lateral lobes and bristle-like (Fig. 5 & 6), compared to the more or less equal lobing in Triodia microstachya.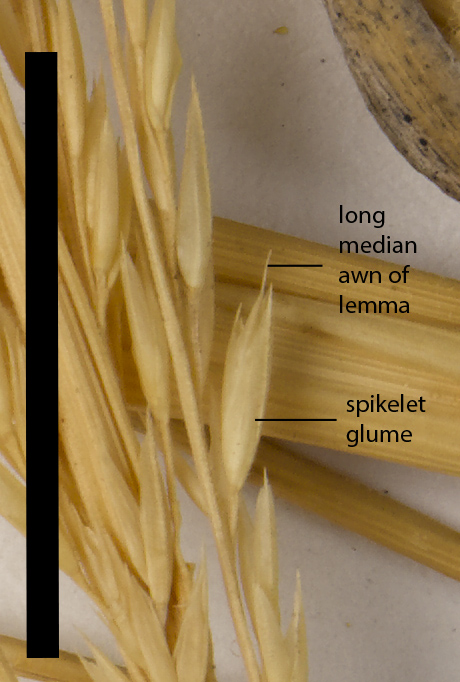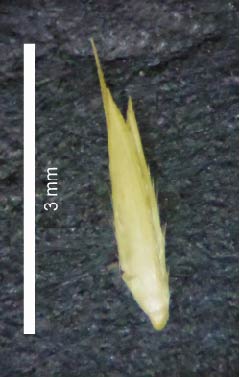 Natural Values
As a hardy dominant grass in the landscape Triodia has significant natural ecological values. It provides habitat for a variety of terrestrial fauna including mammals, reptiles, birds and invertebrates. Young plants or new leaves may provide fodder to grazing animals, and flowering individuals provide seed (although level of seed production is unknown). The genus as a whole is known to contribute significantly to the fire fuel load of an area and the stoloniferous and clumping habit can help to stabilised sandy soils.
Habitat
Widespread north of 22°S across northern Australia. Often found on deep or skeletal sandy soils on dissected sandstone and plateaus, also associated with coastal dunes, salt lakes, quartzite, basalt, laterite and conglomerates (Lazarides 2000).
Land Management Notes
Considered to be generally inaccessible and unattractive to domestic stock, with low palatability and low nutritive value (Lazarides 1997).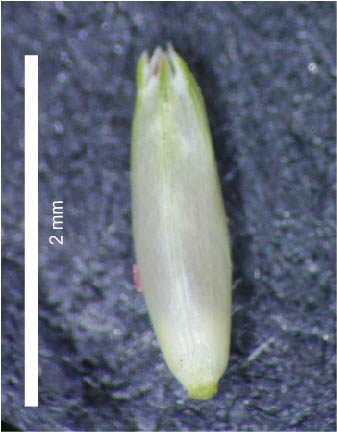 Resources
AVH (2017) Australia's Virtual Herbarium, Council of Heads of Australasian Herbaria, <http://avh.chah.org.au>, accessed 30 May 2017.
Lazarides, M. (1997) A revision of Triodia including Plectrachne (Poaceae, Eragrostideae, Triodiinae). Australian Systematic Botany 10(3):381-489.
Lazarides, M., Weiller, C.M. & McCusker, A. in Mallett, K. (ed.) (2005) Triodia. Flora of Australia 44B: 203-256.
Simon, B.K. & Alfonso, Y. (2011) AusGrass2, http://ausgrass2.myspecies.info/ accessed on [20 March 2017].