Eriachne triseta
Nees ex Steud
This species is very widespread and common across northern Australia. It is an erect to sometimes drooping, tufted perennial between 60 cm and 120 cm high (Fig. 1). Plants are mostly glabrous with the base of the plant slightly thickened or knotty, and pubescent (softly hairy). Leaf blades are thin and bristle like to 25 cm long, with the flowering branch sparse and often drooping. Eriachne triseta has two bisexual florets (modified flowers) per spikelet (the basic flowering unit), each floret is distinctly, although shortly, three awned, a rare occurrence in the genus (Figs. 2a & b).
Botanical Description
A perennial species 60-120 cm high. The leaves and culms are mostly glabrous with the base of plant slightly thickened or knotty, pubescent. The leaf sheaths are usually half as long as the culm internode, and the blades are up to 25 cm long, are convolute, setaceous (bristle like), finely pointed and often flexuose (bent from side to side or curved). The inflorescence or flowering branches are open, often drooping panicles (with flowering branches arising along a central stem), 7-15 cm long, 2.5-4.5 cm wide. Spikelets are few per branch, each spikelet is defined by two glumes 8-15 mm long, and contains two bisexual florets, the florets are shorter than the glumes. The lemma of each floret is awned, the lemma awn is 8-14 mm long, with the palea of each floret splitting to form two awns slightly shorter than the lemma awn, between 6-11.5 mm long (Fig. 2a & b). Spikelets of this species are recorded as both chasmogamous (pollinated when the flower is open) and cleistogamous (self-pollinating with the flower never opening) (Lazarides 1995).
Diagnostic Features
Eriachne triseta is easily distinguished by the three short awns arising from each floret, other species of Eriachne with paleas splitting into two awns have much longer lemma awns (> 15 mm) and more compact inflorescences. Superficially Eriachne triseta can be confused with species of Aristida, however close inspection of the florets (even with the naked eye) show that the awns of Aristida arise from the lemma in the floret (Fig. 3), while in E. triseta they are arise from both the lemma and the palea.
Natural Values
This species is likely to provide seed for granivorous or seed eating animals and as a perennial offer habitat to fauna.
Habitat
Widespread in northern Australia and along the east coast of Queensland; also in Sri Lanka, India and throughout Southeast Asia. Often associated with sandy seasonally flooded habitats, coastal sand dunes, rocky slopes and plateaus associated with sandstone or laterite (Simon 2011).
Land Management Notes
Species of this genus are considered generally to be of low forage value (Lazarides 2002).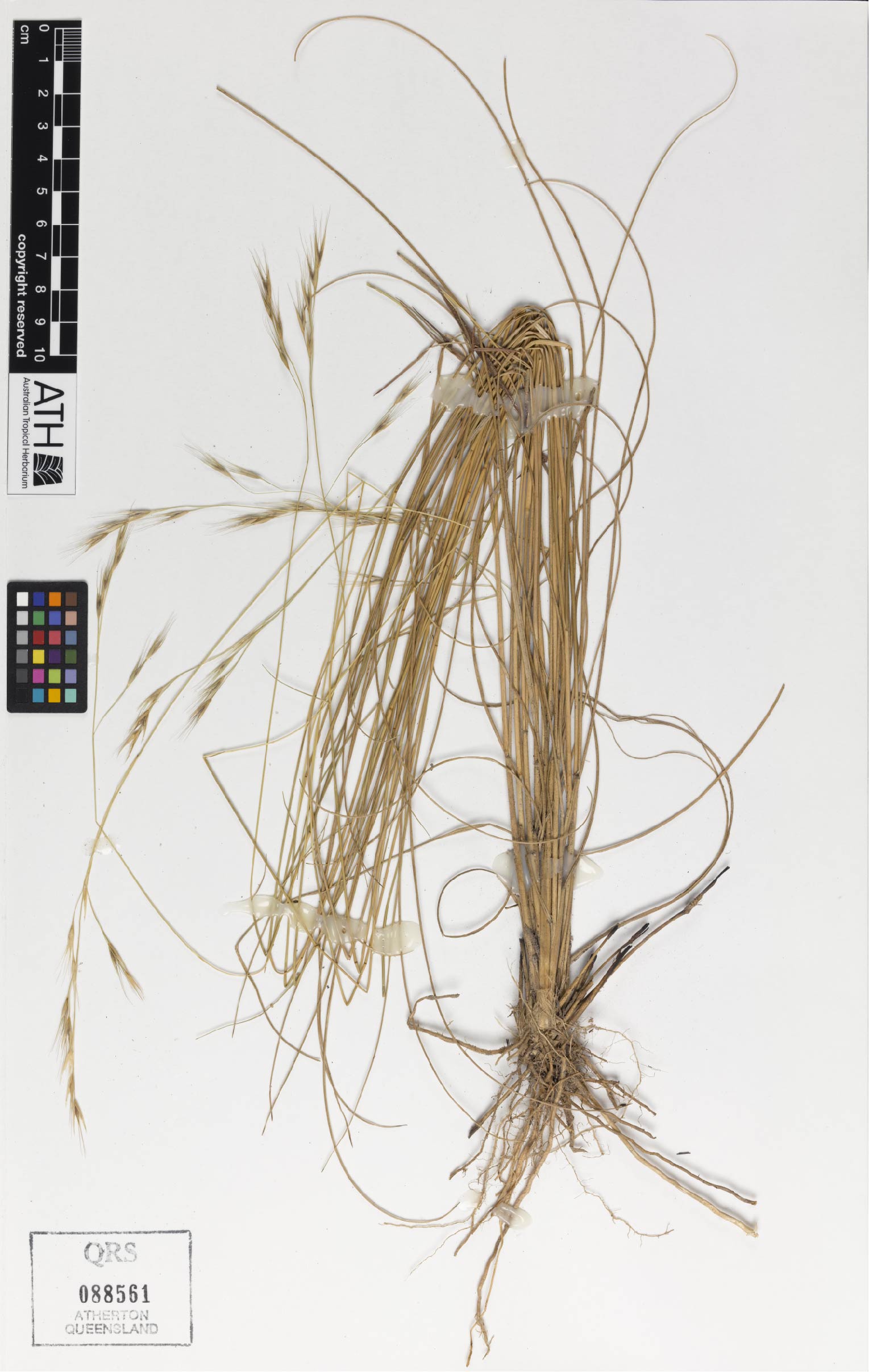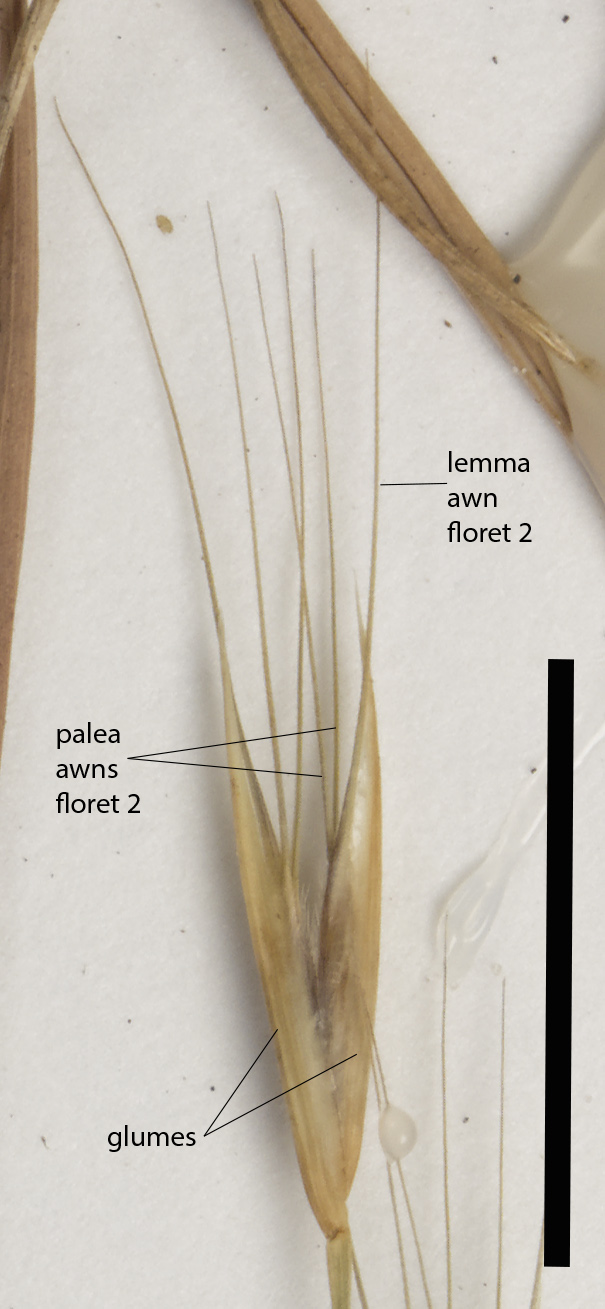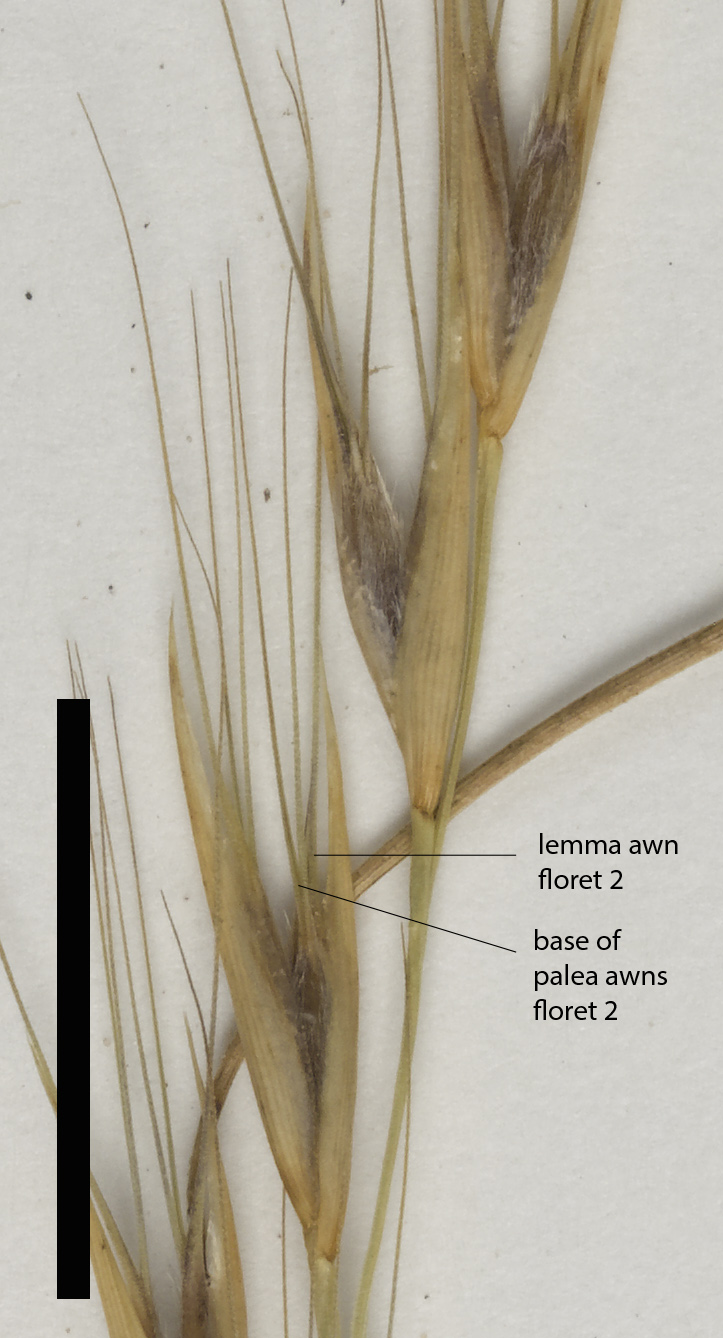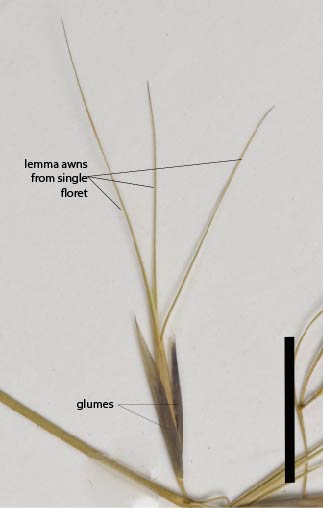 Resources
AVH (2017) Australia's Virtual Herbarium, Council of Heads of Australasian Herbaria, <http://avh.chah.org.au>, accessed 30 May 2017.
Lazarides, M. (1995) The genus Eriachne (Eriachneae, Poaceae). Australian Systematic Botany 8(3): 355-452.
Lazarides, M. (2002) Economic attributes of Australian grasses. Flora of Australia 43: 213-245.
Lazarides, M., Weiller, C.M. & McCusker, A. in Mallett, K. (ed.) (2005) Eriachne. Flora of Australia 44B: 132-175.
Simon, B.K. & Alfonso, Y. (2011) AusGrass2, http://ausgrass2.myspecies.info/accessed on [20 March 2017].