This species is very widespread and common, although never dominant, across northern Australia. It is a slender short-lived species, single or multi-stemmed, between 7 cm and 33 cm high (Fig. 1a & b). Plants are usually conspicuously hairy with short stiff spreading to ascending hairs moderately distributed across the stems and leaves. Eriachne species commonly have two bisexual florets per spikelet, the lemmas of Eriachne ciliata are distinctly but shortly awned, with awns 1.5-3 mm long. When mature the glumes of the spikelet open widely to reveal two florets, each with lemmas covered in hairs for the lower 1/3 to 3/4 (Fig. 2). The spikelets of Eriachne ciliata are quite small with the glumes between 2.5-5 mm long enclosing slightly shorter florets 2-3 mm long.
Botanical Description
An annual or ephemeral species (7-) 14-25 (-33) cm high. The leaves and culms are usually prickly hispid with tubercle-based hairs (Fig. 3), often more densely distributed along the leaf margin, with leaf blades to 4 cm long and up to 4 mm wide. Often described as having a delicate inflorescence, the inflorescence is an open panicle between 4-8 cm long and 1.5-4 cm wide, each spikelet is stalked, solitary and arranged on branches which arise from a main inflorescence stem. Spikelets consist of a pair of hairless glumes 2.5-5 mm long and two bisexual florets (Fig. 2). The lemma of each floret is between 2-3 mm long, is distinctly awned, the awn 1.5-3 mm long and densely hairy in lower 1/3 to 3/4 .
Diagnostic Features
Eriachne ciliata can be confused with Eriachne semiciliata, Eriachne filiformis and Eriachne humilis. All four species are slender ephemerals, although E. humilis can form large clumps, and close inspection and comparison of the leaves, glumes and lemmas is required to allow accurate identification. When plants are young and the spikelets immature identification can be difficult. Eriachne semiciliata and E. humilis are identified by the florets being equal to or exceeding the glumes compared to the florets being slightly smaller than the glumes as is the case for E. ciliata. Also, specimens of E. humilis have generally larger spikelets and filiform (narrow thread-like) leaves (Fig. 4 & 5). Eriachne filiformis has florets slightly smaller than the glumes as in E. ciliata but compared to that species has very narrow almost terete leaves (Fig. 6 & 7). Eriachne semiciliata does not occur in the region covered by this guide.
Natural Values
Although a small annual this species produces many flowers and is likely to provide seed for granivorous or seed eating animals.
Habitat
Widespread north of 20°S across northern Australia. Often found on deep or skeletal sandy or loam soils, usually on gravelly rock or stony sites, on laterite, sandstone, quartzite or granite (Lazarides 2000).
Land Management Notes
Considered generally to be of low forage value (Milson 2000, Lazarides 2002).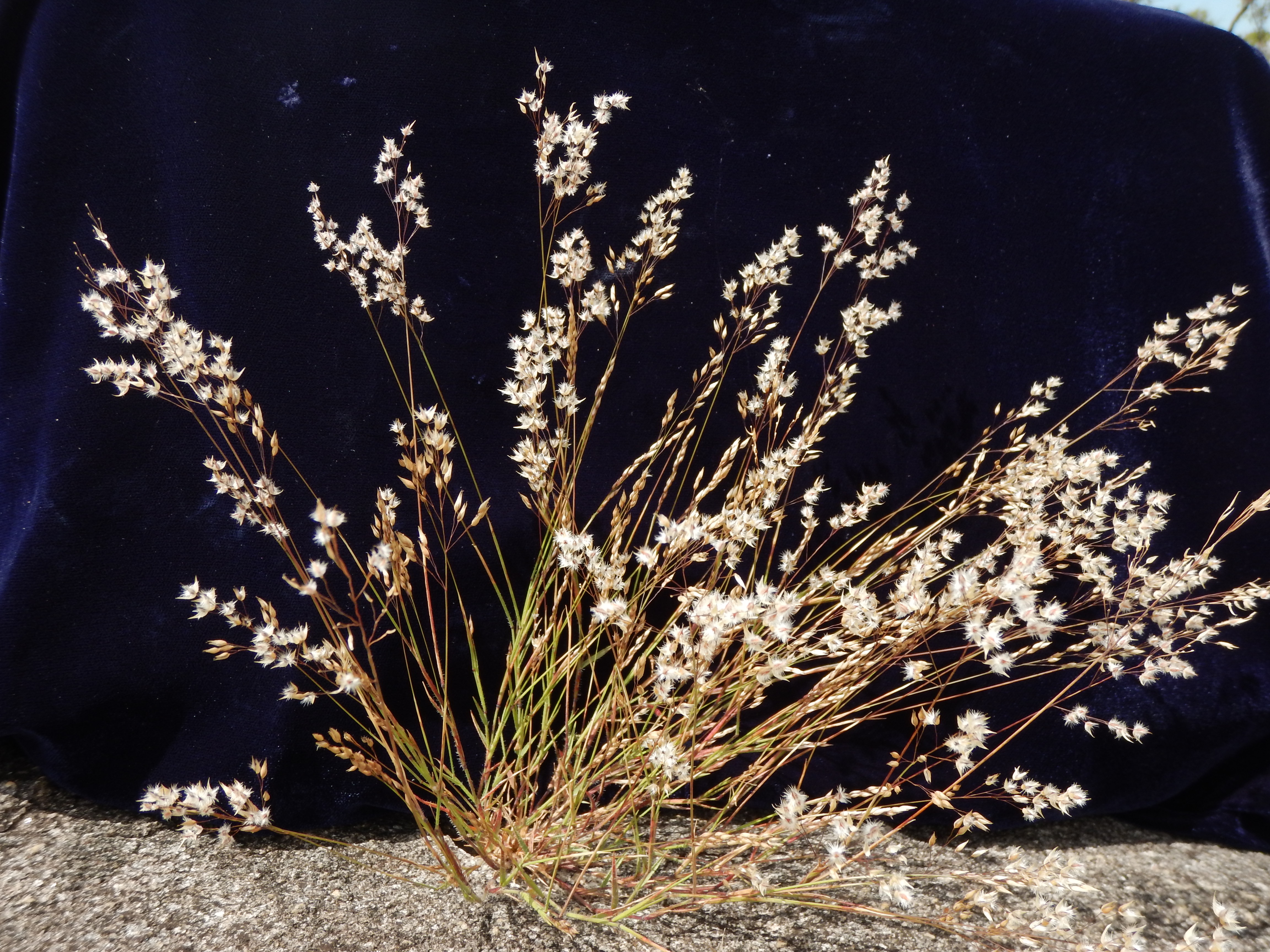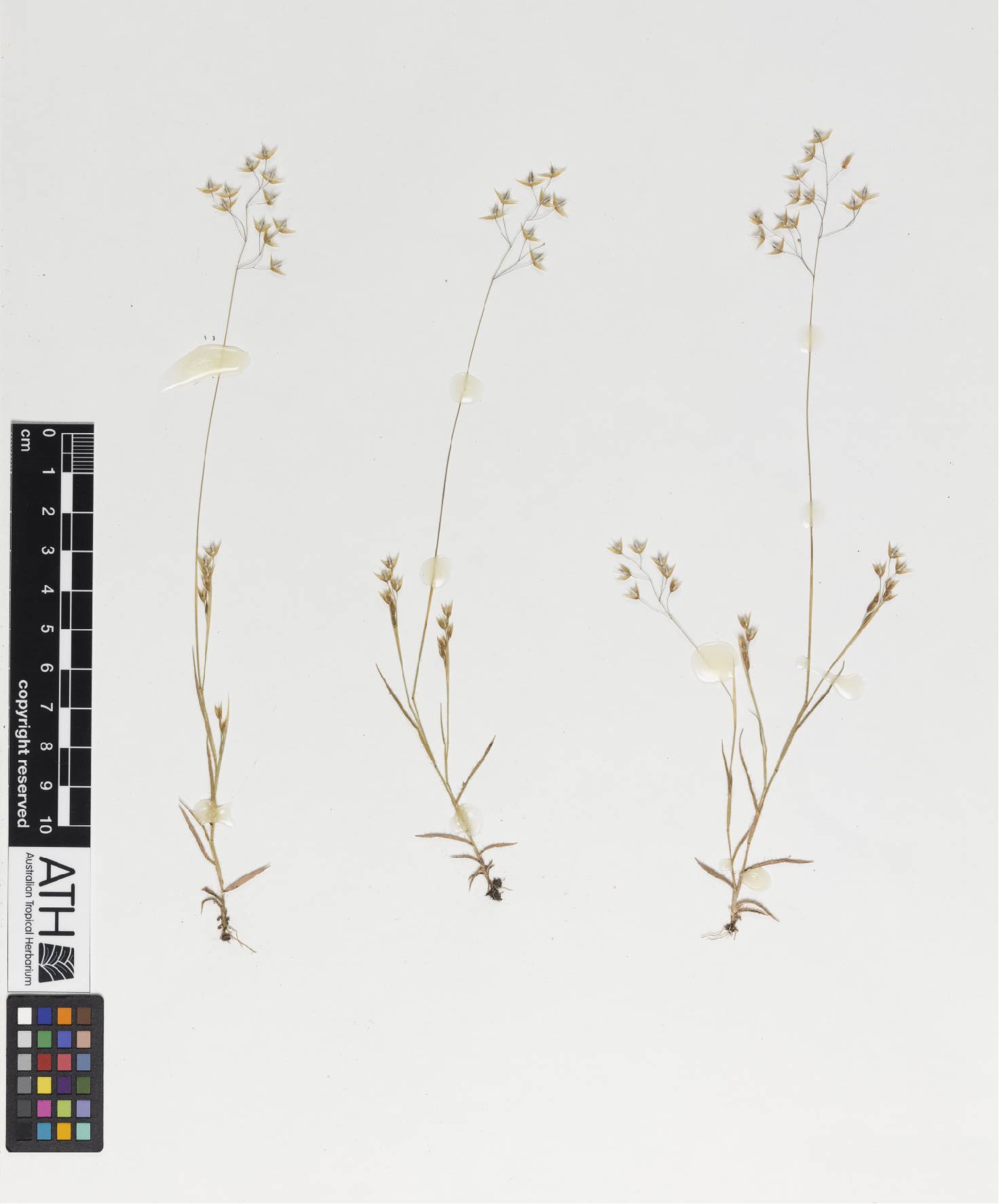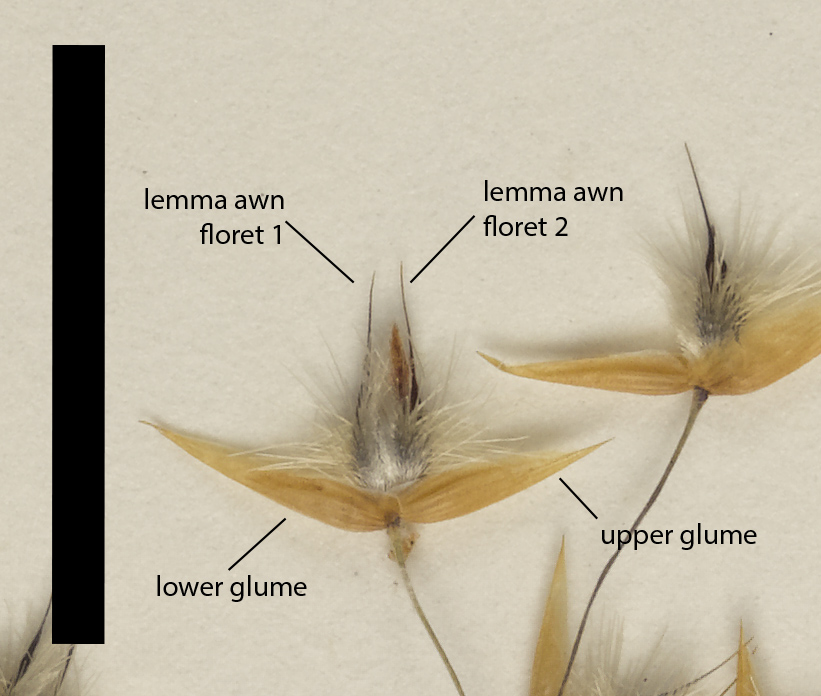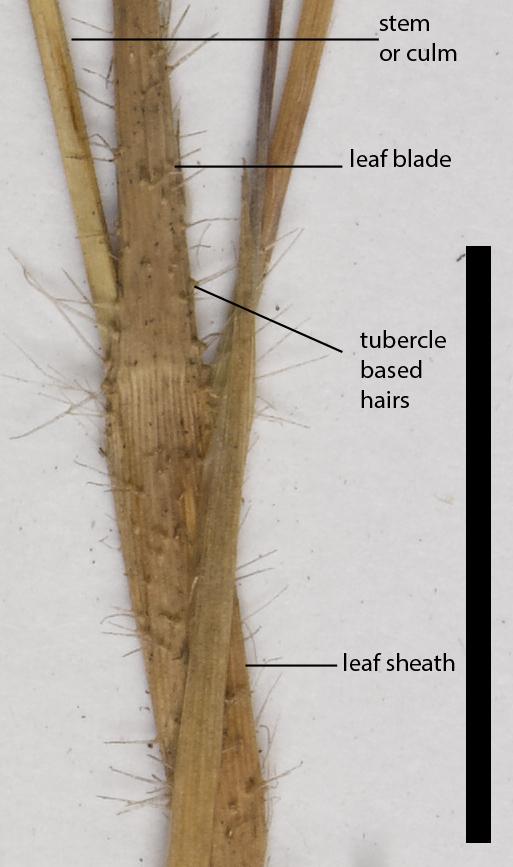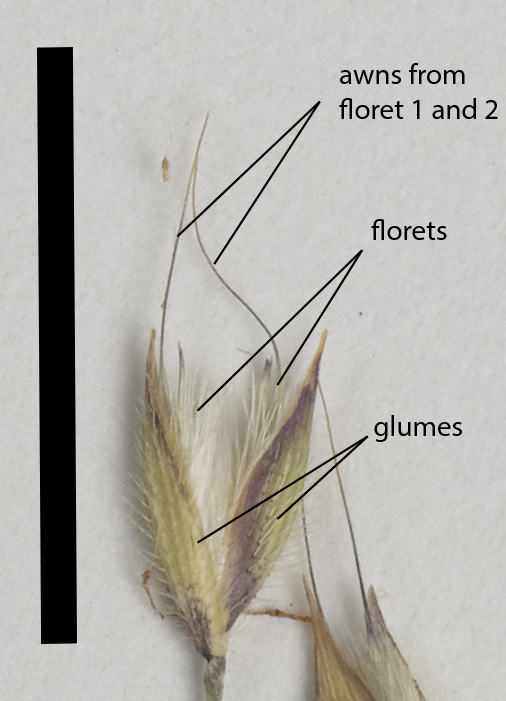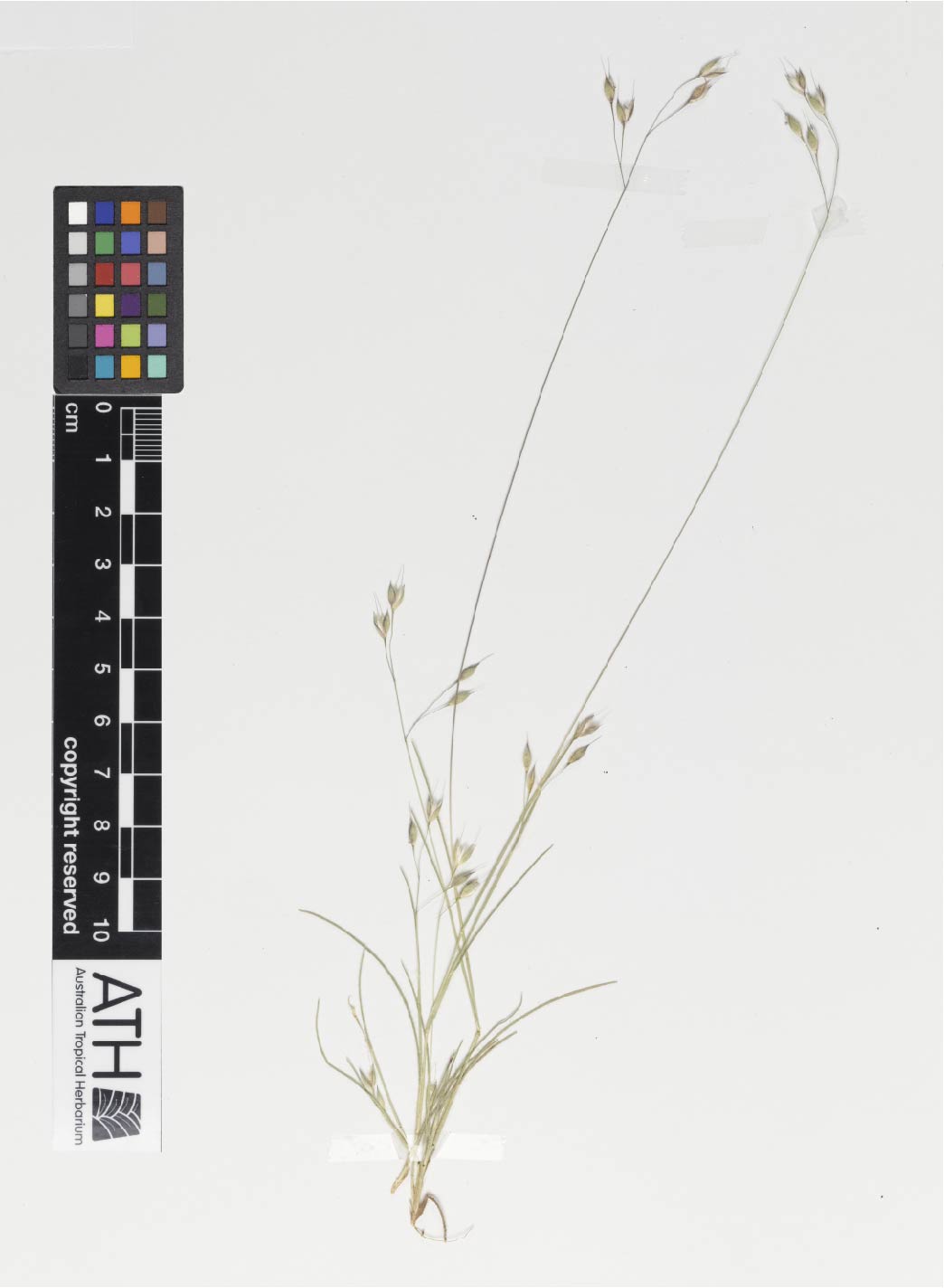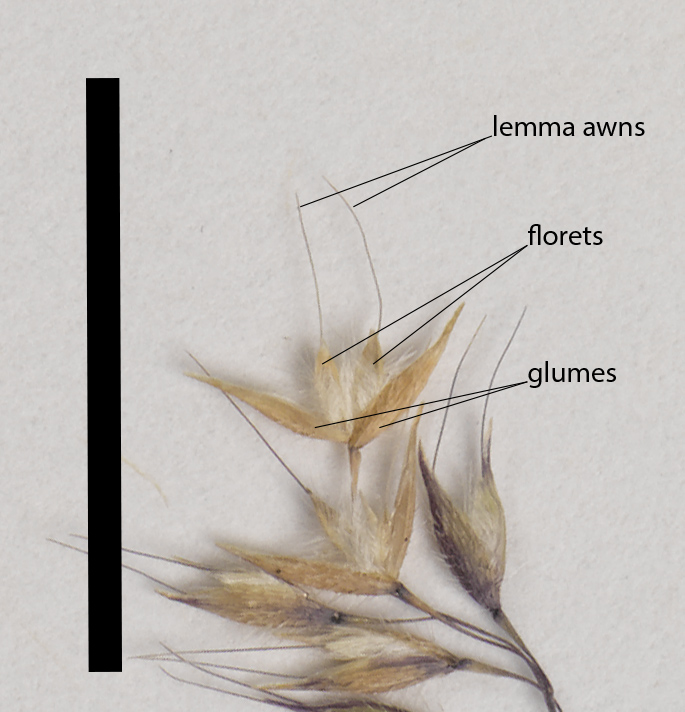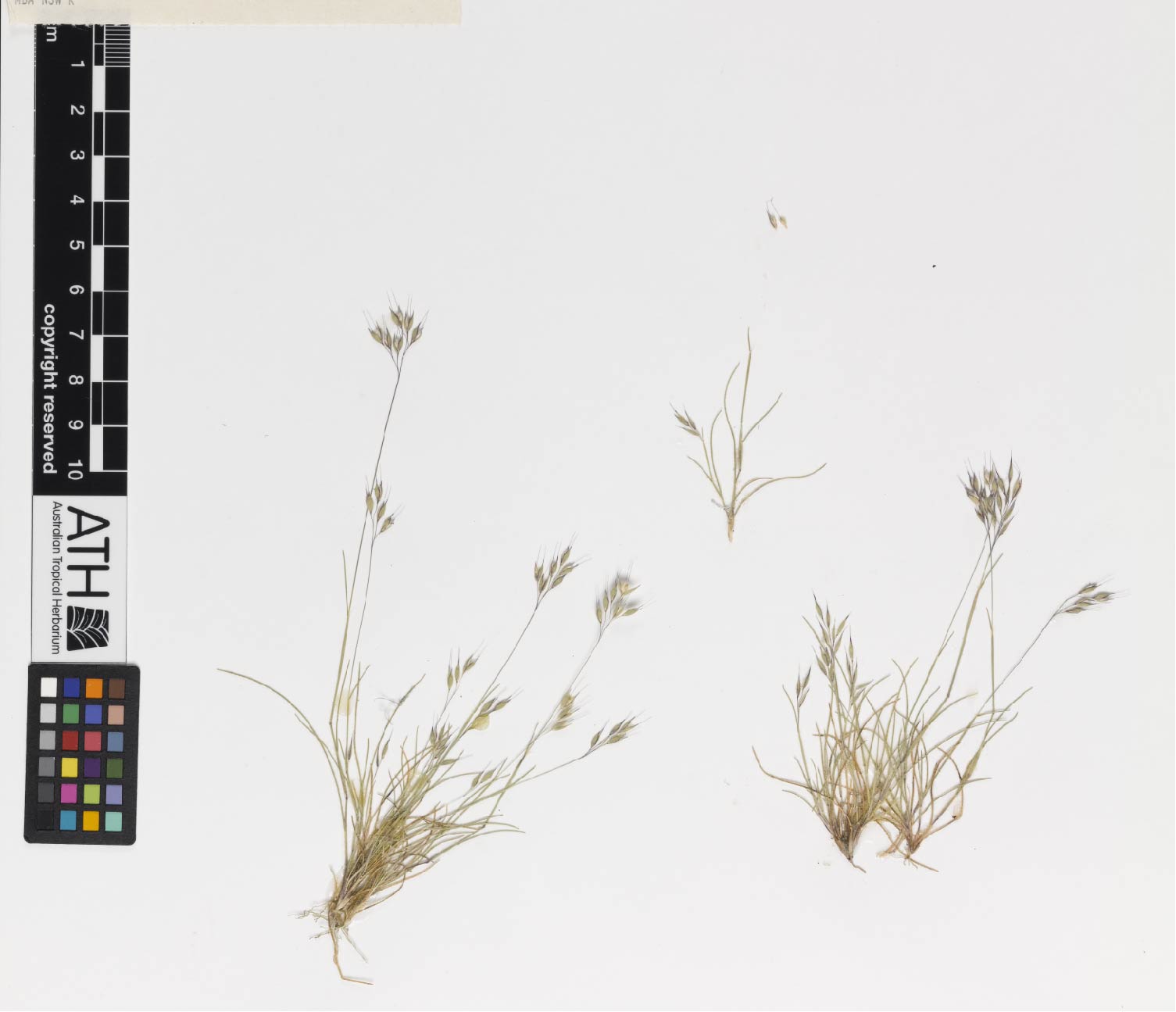 Resources
AVH (2017) Australia's Virtual Herbarium, Council of Heads of Australasian Herbaria, <http://avh.chah.org.au>, accessed 30 May 2017.
Lazarides, M. (1995) The genus Eriachne (Eriachneae, Poaceae). Australian Systematic Botany 8(3): 355-452.
Lazarides, M. (2002) Economic attributes of Australian grasses. Flora of Australia 43: 213-245.
Lazarides, M., Weiller, C.M. & McCusker, A. in Mallett, K. (ed.) (2005) Eriachne. Flora of Australia 44B: 132-175.
Milson, J. (2000) Pasture plants of north-west Queensland. Information Series Q100015. Queensland Department of Primary Industries.
Simon, B.K. & Alfonso, Y. (2011) AusGrass2, http://ausgrass2.myspecies.info/accessed on [20 March 2017].