Endeavour Soils Workshop
20 Sep 2023 - 20 Sep 2023
CWA Hall, Cooktown QLD 4895
Join us for a workshop where Agronomist David Hall will be presenting on Soil nutrients and crop production in relation to your irrigation or fertigation.
Event updates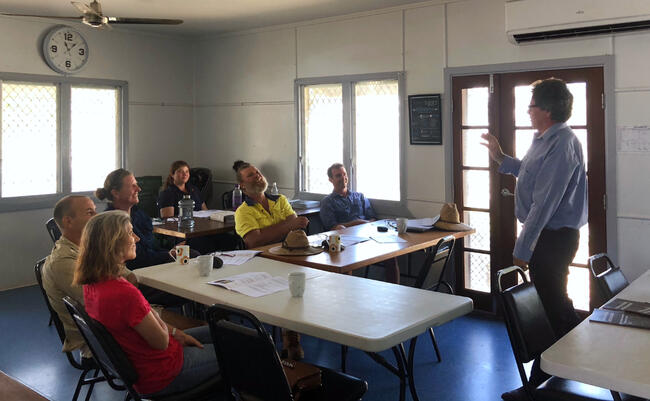 31 Oct 2023
Agronomist Dr David Hall was back with all the dirt on soils, nutrients and crop production at a recently held workshop for  Endeavour Valley farmers. 
Read More
Coming soon
Soon you will be able to view photos, videos and interactive media relating to projects and events. Check back soon for more information.