2019 Cape York Grazing Forum
14 May 2019 - 15 May 2019
Keep the Date
A free two-day forum for farming families and employees wanting access to information on improved practical business methods. 
Details of the program agenda will be released as they come to hand, but you can expect a full two-days of new and current information, along with workshops and the perfect networking opportunity. 
This is a Healthy Farming Futures project, funded by the Australian Government's National Landcare Program through funding from the NQ NRM Alliance in partnership with Cape York NRM.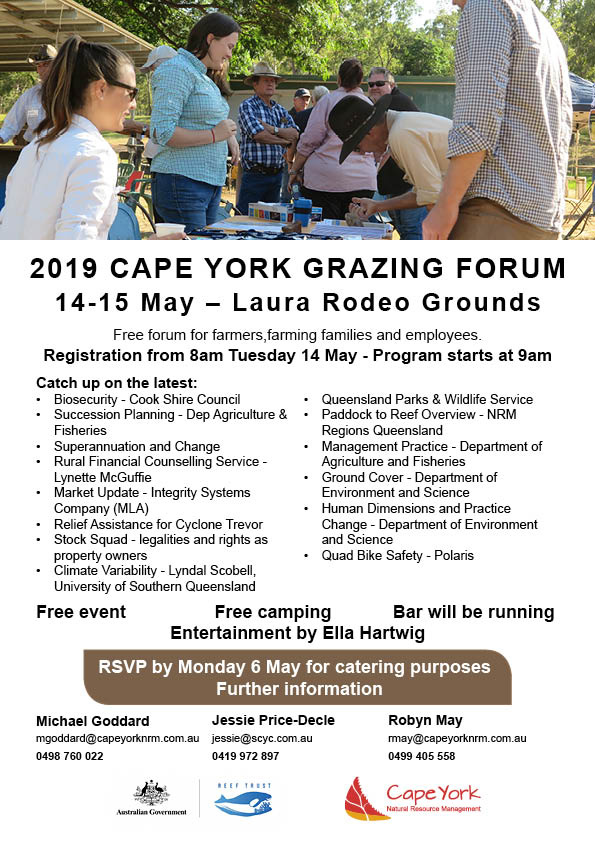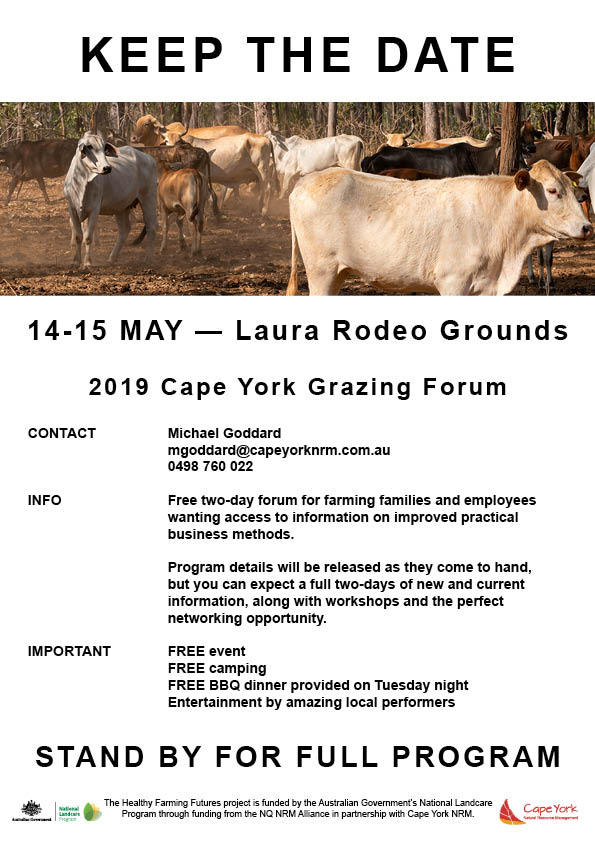 Contact Michael Goddard on 0498 760 022 for more information
Event updates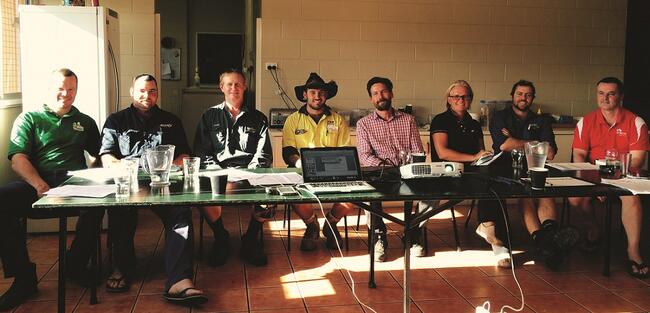 10 Jul 2019
A resilient, future-focused and adaptive Cape York farming sector is the goal for the Cape York NRM's Healthy Farming Futures project.
Read More
Coming soon
Soon you will be able to view photos, videos and interactive media relating to projects and events. Check back soon for more information.